SUSPENSION SERVICE
Trail Labs is a mountain bike suspension service center focused on scheduled service days for customers nationwide. We pride ourselves on timely service, and allow you to schedule the day of your component's service or repair. Simply contact us to schedule your service, ship us your components, and we will ship them back after your scheduled service is complete. It's that easy.
Our technicians are professionally trained by several world class organizations. Members of our staff have completed the Cytech level 2 and level 3 advanced mountain bike courses from ATG Group in the UK, and the Barnett Bicycle Institute Suspension Service & Tuning course. We have also trained with Mojo Suspension, the UK's FOX service center.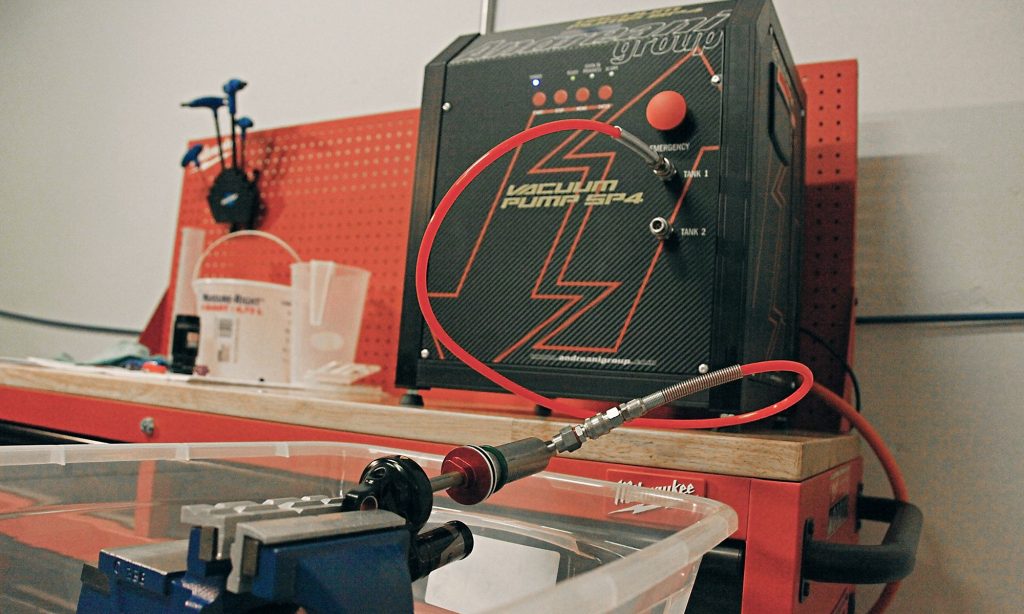 Our shop is stocked with professional tools manufactured by Andreani Group, Park Tools, Abbey Tools, Sram, Fox, BBI, and many custom fabricated tools used in the servicing process.
OUR STOREFRONT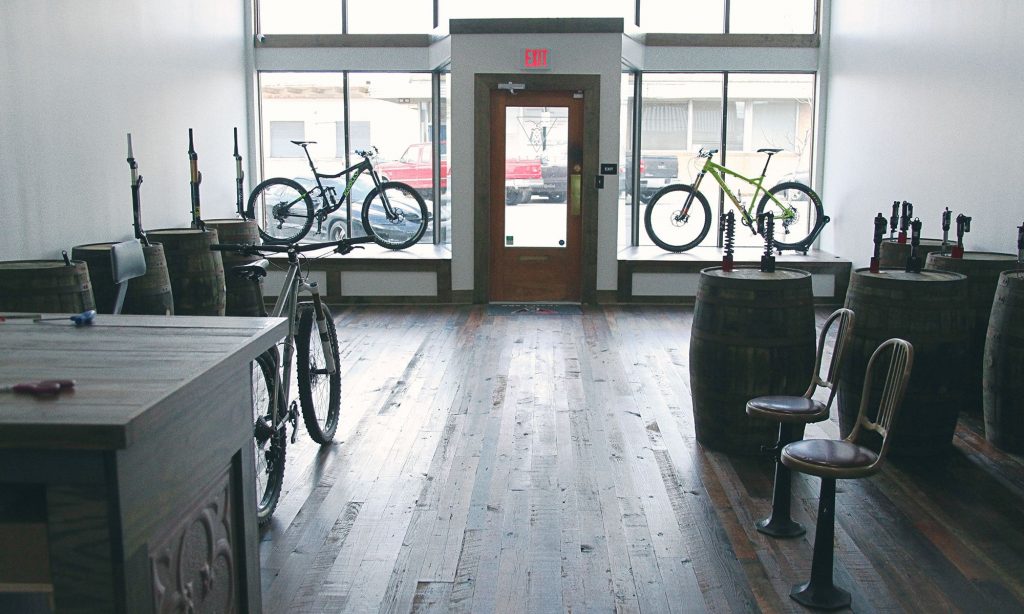 Our storefront is conveniently located on historic Commercial Street in Springfield, MO. For those traveling, we are near several independent breweries and restaurants in the C-Street district. You are welcome to stop in and schedule your service in person, or contact us to schedule service online.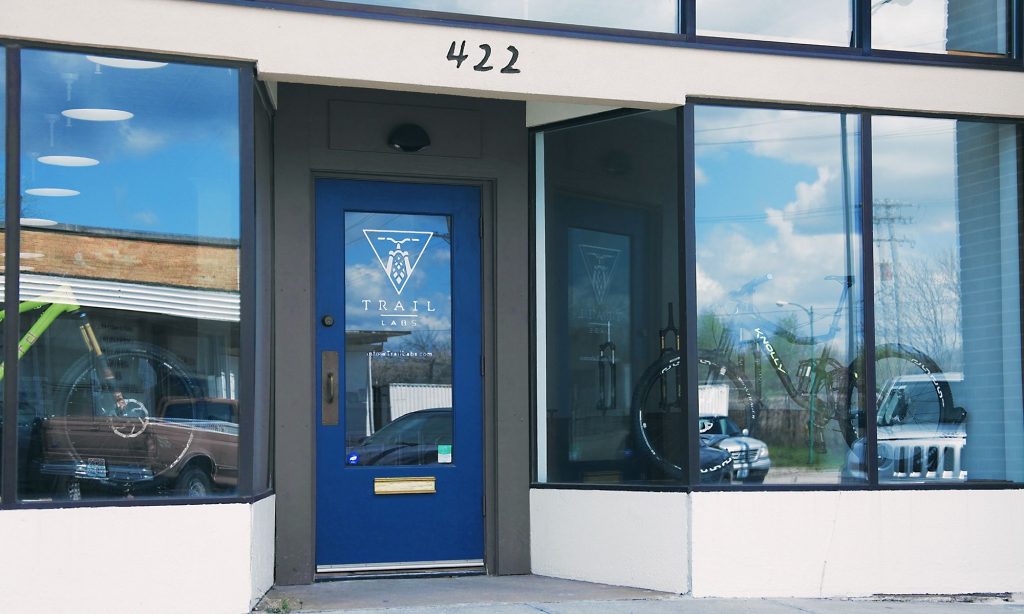 OUR FOUNDER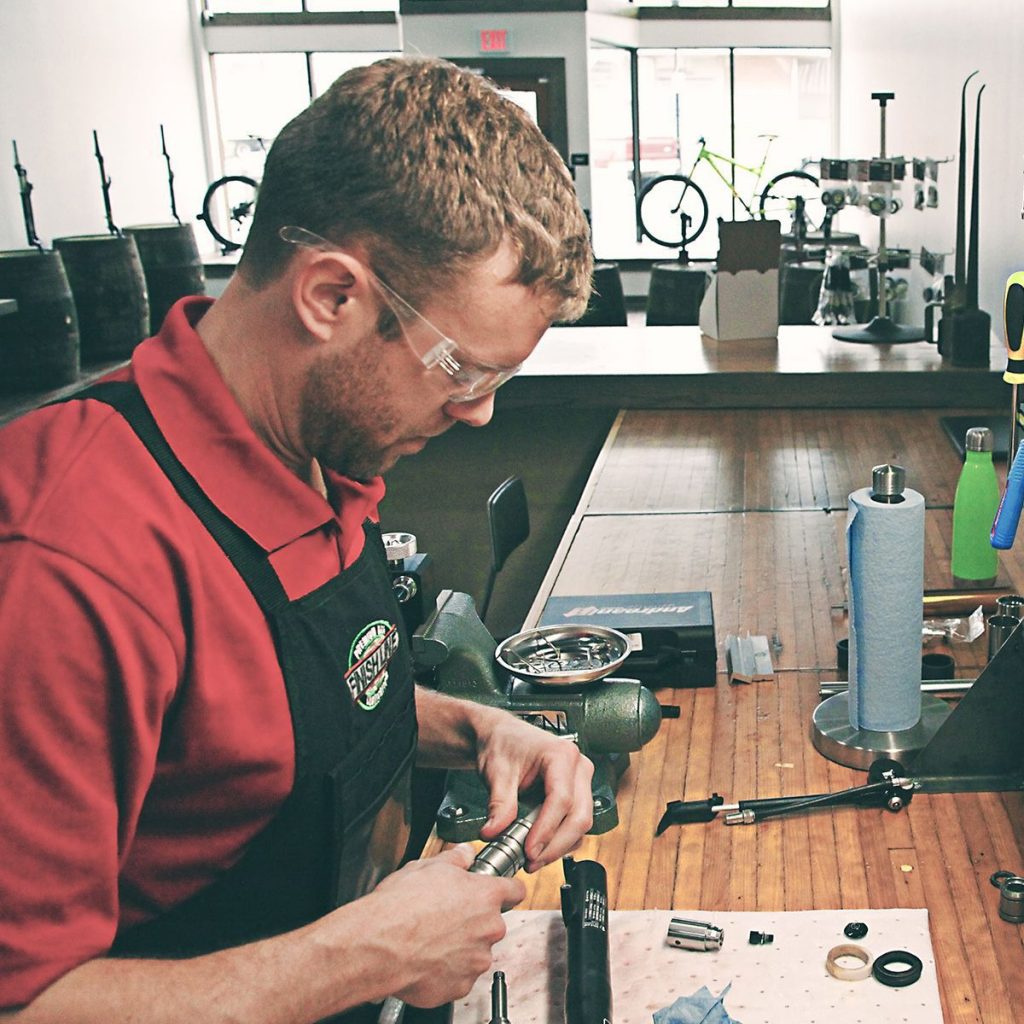 William Angle is the founder and operator of Trail Labs. He served as a US Army Officer for ten years before leaving the Army in 2013. He and his family moved to the UK, where they spent three years traveling Europe, riding and hiking nearly every weekend. Shortly after moving overseas, William started training with professional bicycle mechanics, and completed the Cytech level 2 and level 3 mountain bike courses sponsored by the Association of Cycle Traders.
Wanting to learn more about suspension technology, he continued to train with Mojo Suspension, the UK's FOX service center, and sought guidance from TF Tuned, the world's largest independent MTB suspension service center.  Trail Labs spawned from the meeting with TF Tuned.  William developed the business for over two years before moving to Springfield, MO, and opening his storefront in early 2017.
GET IN TOUCH
Ready to schedule servicing, tuning or repairs? Do you have a question about our capabilities and the components we service?
Contact us below: