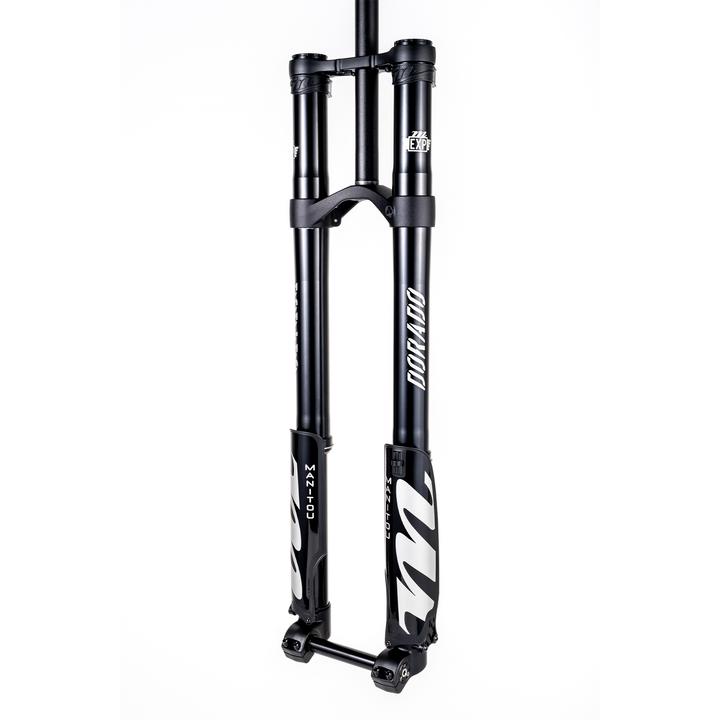 Manitou recently relaunched the Dorado fork using 37mm stanchions.  The air spring system self equalizes during fill, and uses a volume reducer to change the positive chamber volume.  These forks are newer to the market but we expect them to work well on Sur Rons, Talarias, and Segway Dirt E-Bikes.  Go with the Expert or Pro models. You'll need a Cane Creek Slamset to use the 27.5 version which has the flat crown. The 29er version has a drop crown and shouldn't need a different upper cup.
The Bomber 58 is a Fox 40 with a different crown and lowers.  They use the same internals as the Performance series Fox 40, and use the beefy 40mm stanchions.  These come in Black and Red.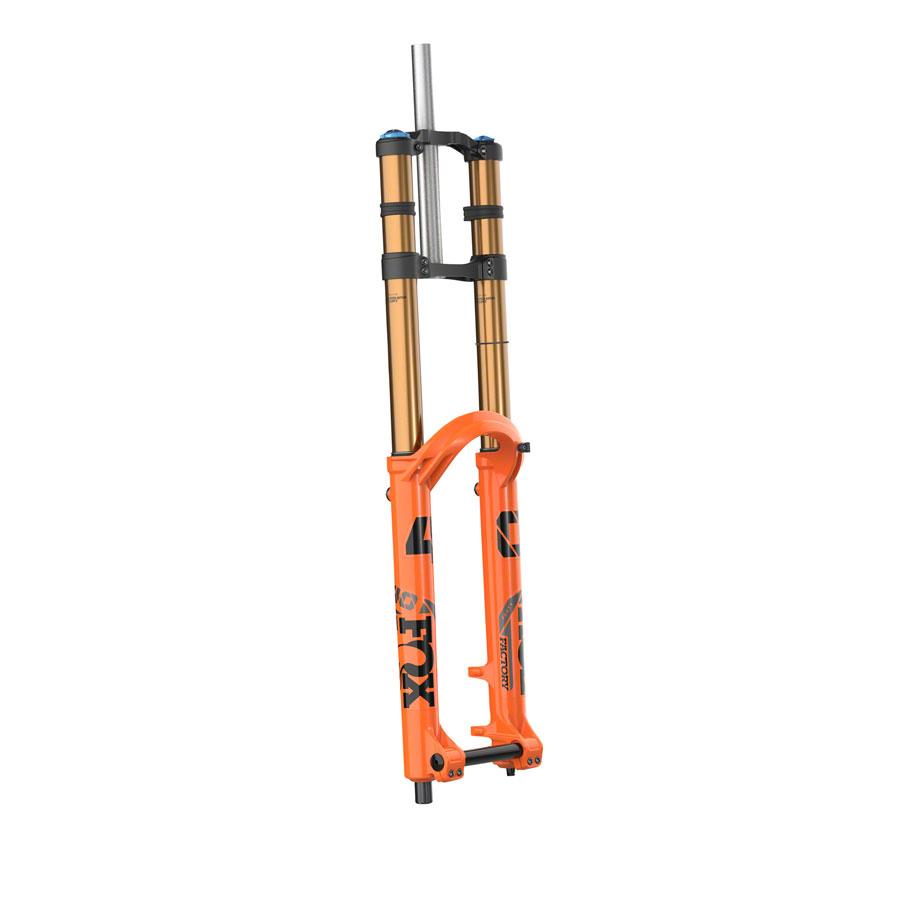 This is Fox's top of the line down hill fork and it uses burly 40mm stanchions.  Air sprung with a tuneable positive chamber by using volume reducers, you'll be able to dial it in to work very well on your E-bike.  Two color options, Orange and Shiny Black.  You can purchase and install an additional drop upper crown to give better clearance.
Ohlins Light Steel Spring 411x93 is the only option from Ohlins you should use.  This spring is suitable for riders up to 190lbs on the Sur Ron.  You may find an aftermarket spring to fit these if you need something with a heavier rate.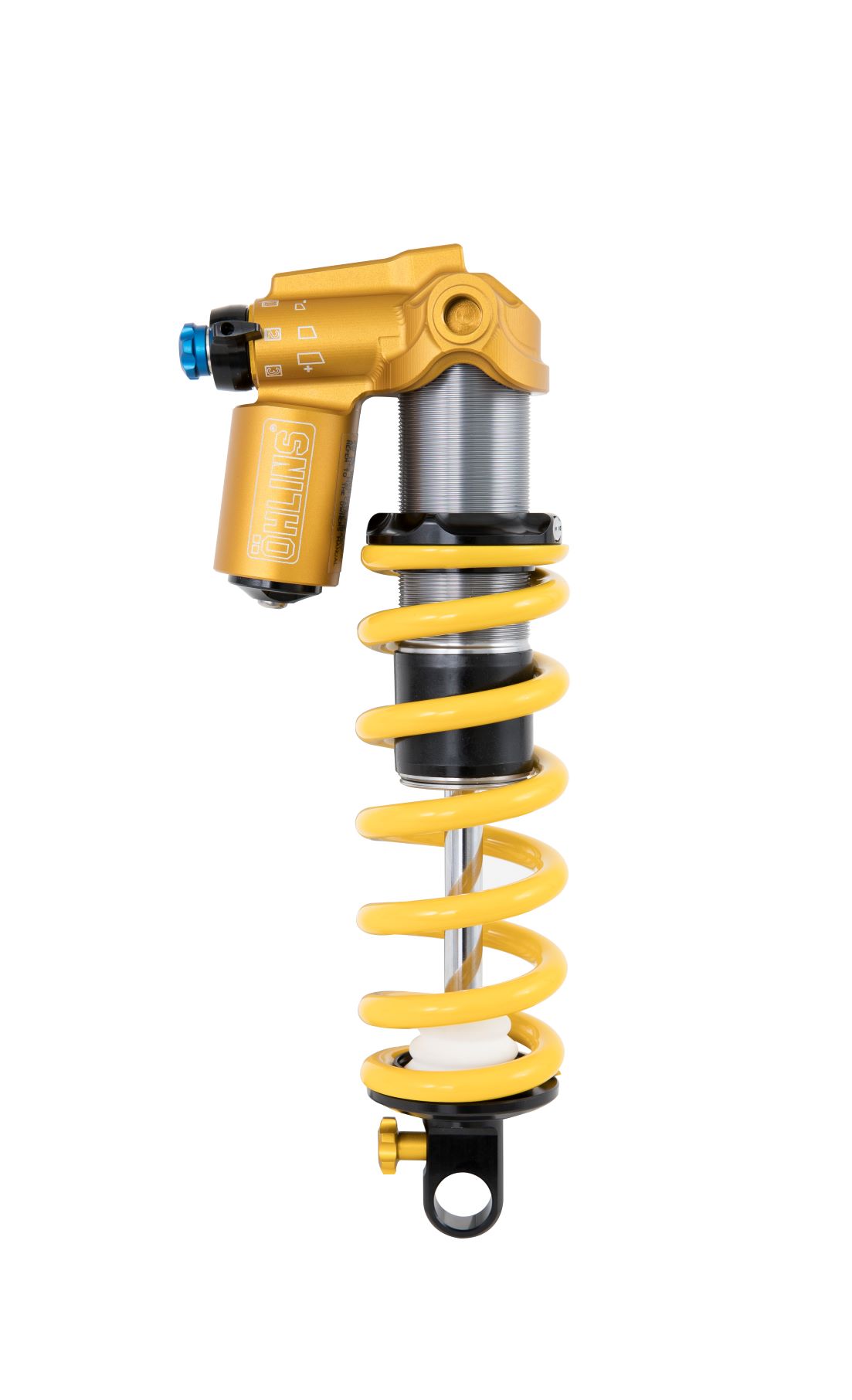 Ohlins has agreed to continue supporting the 10.5x3.5 shocks after giving it a year off in 2021.  We expect to see these again in 2022.  The Ohlins shocks is the best on the market, of any brand.  Constructed with high quality materials, these shocks never fail.  They have a very strong seal head and shaft.  The twin tube damping system is smooth, and provides plenty of support, even for the big bikes.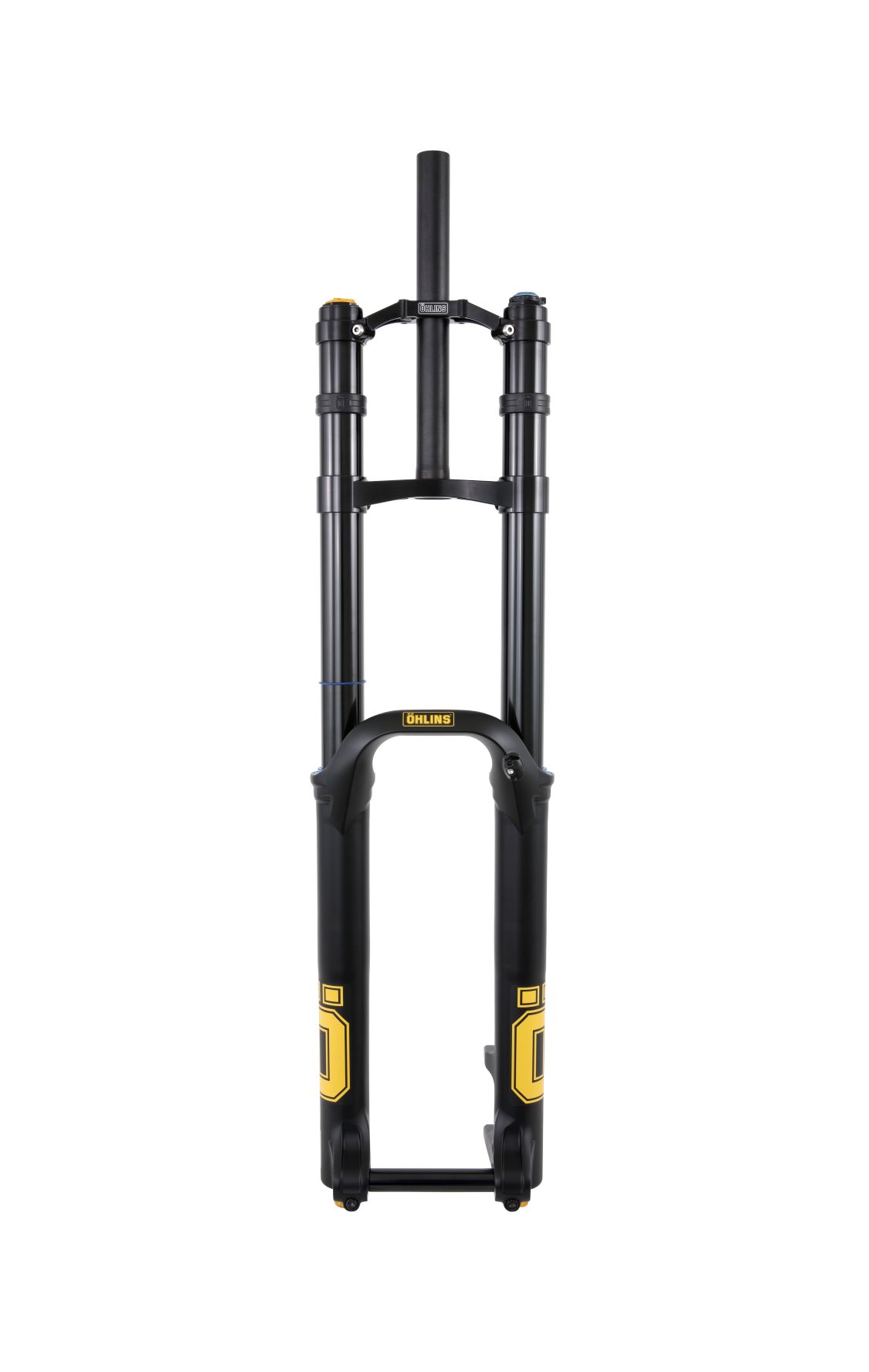 Ohlins has been in the suspension game for quite a while.  Their DH38 m1 MTB fork is likely the best in the Industry.  They use 38mm tubes which provide ample support, even on heavy e-dirt bikes.  The air spring system is designed to allow you to increase or decrease the ramp up pressure to help dial in the bottom out resistance.  Use the 46mm or 50mm offset crown on your Sur Ron or Segway Dirt E-Bike.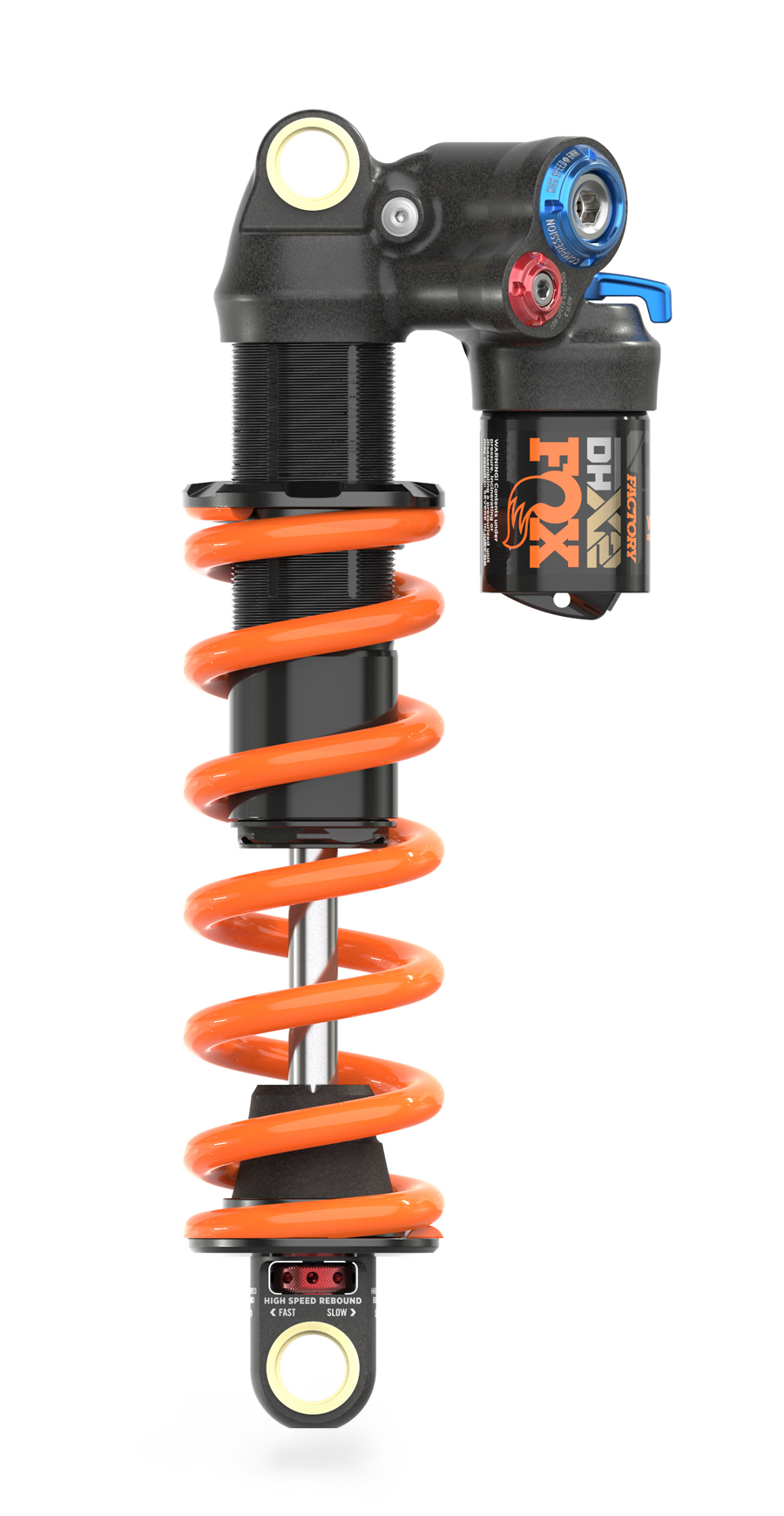 Fox continues to support the 10.5x shock market with small batches every quarter.  These are a good light option for lower weight riders.  The DHX2 is a twin tube design that many Down Hill and Enduro racers prefer.  Expect to service this shock at least every year for it to function to its fullest capability. 
The SLS spring is a light steel option from Fox and is the best spring to use on the DHX2 on the Sur Ron.  This spring is suitable for riders up to 210lbs on the Sur Ron.  Aggressive riders may consider using a different shock and spring combo. (The basic Fox Steel Springs in size 400-500 don't fit the DHX2).